Entertainment Services in San Diego
LIVE ENTERTAINMENT & DJs
Music As You Like It features a variety of entertainment services & live musical acts that can accommodate all types of events; from solo performers to orchestras, mariachis to marching bands, headliner entertainment to local talent, and so much more!
You never know when entertainment needs arise.  With over 400 entertainers to choose from, your possibilities are endless.  Music As You Like It has an extensive portfolio of artists encompassing every type of performance.
Music As You Like It only features entertainers that are licensed and bonded by the State of California, and carry a million-dollar liability policy.
Our creative specialists will design the perfect entertainment for your event.  Tell us your vision and we will create a memorable and exciting event experience.  Having booked and produced over 26,000 events since 1973, Music As You Like It has built long-term relationships with all of its performers, guaranteeing the absolute best results.
View our online music samples here, or call us to request a CD/DVD to be mailed to you.  We can also send photos, clips and links to performer material via e-mail.
SOLO ARTISTS
| | | |
| --- | --- | --- |
| A CAPPELLA SINGER | ACCORDIONIST | BAGPIPER |
| BANJO | BASSOON | BONGO |
| BUGLE | CELLIST | CLARINETIST |
| CLASSICAL GUITARIST | CONCH SHELL BLOWER | CONGA |
| CYMBALOM | DJEMBE | DUN-NUN |
| DUTAR | ELECTRIC GUITARIST | EMCEE |
| FIDDLER | FLAMENCO GUITARIST | FLUTIST |
| FOLK GUITARIST | GUITARIST | HARMONICA |
| HARPIST | HARPSICHORDIST | IRISH FLUTIST |
| KAZOO | KEYBOARDIST | KOTO |
| MANDOLIN | OBO | OPERA SINGER |
| ORGANIST | PIANIST | PIPE ORGANIST |
| RAPPER | SAXOPHONIST | SINGER |
| SINGING BOWL | SITAR | STEEL DRUMS |
| TABLA | TIMPANI | TOM-TOM |
| TROMBONIST | TRUMPETER | TUBA |
| UKELELE | UPRIGHT BASS | UTE |
| VIOLA | VIOLINIST | VOCALIST |
| WASHBOARD PLAYER | WESTERN GUITARIST | XYLOPHONIST |
| YODELER | | |
LIVE MUSIC GROUPS
| | | |
| --- | --- | --- |
| 80s BAND | AFRICAN | AFRO-CUBAN |
| BAGPIPERS | BEACH | BIG BAND |
| BLUEGRASS | BLUES | BRASS |
| BRAZILIAN | CALYPSO | CELTIC |
| CHILDREN'S | CHINESE | CHRISTIAN ROCK |
| CLASSICAL | COLONIAL | CONTEMPORARY |
| COUNTRY | DHOL DRUMMERS | DISCO |
| DIXIELAND | DOO WOP | FRENCH |
| GERMAN | GREEK | HAWAIIAN |
| INDIAN | IRISH | ISRAELI |
| ITALIAN | JAPANESE | JAZZ |
| JEWISH | KLEZMER | KOREAN |
| MARIACHI | MOTOWN | ORCHESTRA |
| POLYNESIAN | R&B | REGGAE |
| RENAISSANCE | ROCK & ROLL | RUSSIAN |
| SALSA | SAMBA | STEELDRUM |
| STILT BAND | SWING | TOP 40 |
| TRIBUTE | VARIETY | WESTERN |
| WORLD FUSION | ZYDECO | |
---
DISC JOCKEYS
Music As You Like It has 7 professional, tuxedo-attired disc jockeys who will act as your Master of Ceremonies.  Our disc jockeys can also come dressed appropriately for any themed event.  They are experts at selecting the right music for you and your guests.  They will make all of your announcements in an articulate manner.  They will work closely with other vendors to ensure the event runs smoothly.
All of our disc jockeys work exclusively with Music As You Like It, and some have been with the company for over 20 years.  Our creative sales team can match the perfect disc jockey to your event.  We have chosen our disc jockeys based on their extensive musical backgrounds and great personalities.
They bring out thousands of selections of all types of music, from the Big Band era to today's hottest hits. We provide professional DJs & entertainment services for any event.
We have the flexibility to accommodate the smallest house party of 20 people, up to a convention of 10,000 people or more.  Performing at weddings, conventions, corporate events, schools, private parties, fundraisers and mitzvahs, we do an excellent job!
We utilize state-of-the-art sound and spectacular light shows for each event.  Big screens and karaoke are available upon request.
Your entertainer can meet with you prior to the event to go over the agenda and song selections.  There is no additional charge for set-up or tear-down.  You are only charged for your music time.
---
EVENT DÉCOR
Music As You Like It uses creative event decor to enhance any event.  We can customize the theme to coordinate with corporate or conference colors, logos, titles or slogans.
Our elaborate or simple décor options can cover an entire convention hall for more than 10,000 guests, or simply enhance and highlight a single trade show booth.
We can transform your location into the Streets of Paris, a Las Vegas Casino, a Winter Wonderland, a Lush Jungle, an Under the Sea Paradise, a Hawaiian Island, or a variety of over 100 other decor ideas.
We feature unique decor that can include silhouette lighting on walls and ceilings to create an outdoor feel while indoors.  We also provide centerpieces, elaborate and life-size props, backdrops, murals, and much more to enhance the experience of your event.  Your guests will be enthralled with the unique experience we will create.
We provide decor that is fun and amusing, or simple and elegant.  From "A Day at the Races" to a "Night in Paris", if you can dream it, we can create it!
---
CORPORATE EVENTS
In the corporate world everything has to be right the first time.  Putting your corporate event in our hands ensures success.  We know what it takes to put together a high-quality, professional event, while staying within your budget parameters.
Event-planning can be a stressful task.  All of your clients and colleagues will place the event under scrutiny.  We take this into serious consideration when helping you plan the perfect event, one that will "WOW"everyone.
Music As You Like It has built a reputation for reliability, enthusiasm, innovation and style.  From small groups to thousands of people, we cater to all sizes and types of events.
The entertainment professionals at Music As You Like It are waiting to provide you with a personal consultation that will ensure success in all of your events!
Music As You Like It is a complete entertainment services company.  If you can conceptualize it, we can create it!
To make your decision easy, we provide sound clips, videos, images, song lists, support materials, etc.
We've created over 100 different event themes which include decor for all occasions.
We are the finest, most dependable service of our kind.  Put your confidence in us for your special event.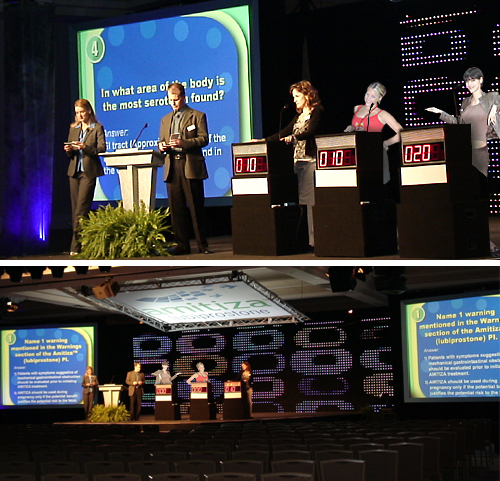 ---
THEMED EVENTS
Music As You Like It offers over 100 themed event / entertainment services packages to choose from.  We can take you from a night in Paris to the sunny beaches of California.  Imagine your venue being transformed into Bourbon Street, the Old West, Las Vegas, or any place you can dream of.  By combining the perfect entertainment, décor, and special effects, you can be assured your guests will have something to talk about for years to come.
Choose from the many themes that we have available, or we'll create a customized program that will stimulate the senses and leave your audience spellbound.
MAGICAL MOMENTS
When your guests arrive into the room with a low-laying fog, they are greeted with a demonstration of sleight-of-hand by a strolling magician.  The sounds of a piano player or keyboardist are heard before dinner.  After the meal the guests will enjoy a performance by one of San Diego's best illusionists for a magical experience.  The evening continues with dancing hosted by a professional disc jockey and karaoke.  The staging is appropriately set into the magic theme.
CALIFORNIA DREAMING
Your guests are greeted by bathing beauties and muscle men.  Upon entering, the music of the beach and California sounds are being played by the appropriately-attired band.  The stage around the band is a beach setting complete with props such as palm trees, hula hoops and a limbo bar.  Good fun for your clients!  Other possibilities are dancers, frisbee demonstrations, caricaturists, and a giant wave or shark backdrop with a photographer handing out pictures to your guests.  All that's missing is the suntan lotion!
SOUTH OF THE BORDER
Hold on to your sombreros!  Mariachis are playing while your guests are photographed sitting in a Mexican cart with a live donkey.  Flamenco guitarists serenade your guests as they wander the Mexican fiesta in old Spanish flavor.  Add a piñata or flower maker for take-home gifts.  The evening can be concluded with an authentic ballet Folklorico, or with dancing to the sounds of a hot band with a Latin flair.
CALYPSO CARNIVAL
Steel drums are what your guests will hear upon arriving.  Toward the end of dinner the Brazilian band begins and the Lambada instructor gets things going.  Great for participation!  The decor for the stage is tropical.  Fire eaters will amaze your guests with their flames.  And look, over there, dancing with everyone is Carmen Miranda!
COUNTRY WESTERN FUN
The guests arrive and are welcomed by the sheriff and saloon girl.  The setting of the stage is western.  Dinner is interrupted by costumed cowboys in a heated argument.  To the guests' surprise there is a shoot-out between the cowboys.  Lots of excitement and energy.  After dinner is concluded, the country band begins and the fun continues.  Extras like mechanical bulls, lasso and gun demonstrations, and country western dance instructors are also available.
PHANTOM OF THE OPERA
The evening begins when your guests arrive walking through a swirling mist and are greeted by two costumed players.  An organist dressed as the Phantom is playing the score throughout cocktails and dinner.  After dinner, two opera singers perform some of the most beloved pieces from the Phantom.  After their performance the evening is concluded with an elegant dance band.
HOLLYWOOD NIGHTS
Being welcomed by the likes of Humphrey Bogart, Marilyn Monroe, Mae West and Charlie Chaplin is sure to bring a smile from your guests.  The sound of a pianist is perfect for the cocktail and dinner hour.  The glitter and glamour of the stage represents Hollywood.  The evening is enhanced by a hot 1940's band playing all of your guests' favorites from Hollywood's golden era.  Of course, pictures of the stars with the guests can be taken home.
A NIGHT IN THE ORIENT
Transport your guests overseas to an oriental adventure with elements of Asian accents from Chinese dragon dancers, Geishas, and music of the orient.  With the rich and colorful costumes, your guests will feel as though you have taken them halfway around the world for an evening of pleasure.
VIVA LAS VEGAS
Your guests will feel lucky when they enter the casino.  Greet your guests with Vegas Showgirls or recognizable Vegas look-a-likes.  Paparazzi will be on hand to take photos of your guests with the stars.  The casino tables are hot and the energy is electric.  Let the sounds of the "Rat Pack" take your guests straight to Vegas.  The music and excitement won't stop until Lady Luck has left the building.
OVER A HUNDRED THEMED EVENT IDEAS TO CHOOSE FROM.
LET US CREATE YOUR CUSTOM THEME PARTY!
---
WEDDINGS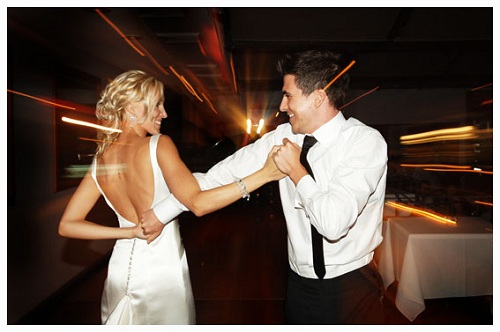 It is important to look for both service and reliability when selecting entertainment services for your special day.  We realize that it can be a very overwhelming time for selecting your entertainment, and finding the perfect wedding music will be one of your most important decisions.
Music As You Like It has provided quality entertainment for over 18,000 weddings since 1973.  We offer live music, professional disc jockeys, lighting and décor.  All of our performers are licensed and bonded by the state of California, and insured with a million-dollar liability policy.
The perfect ceremony and reception music, along with our lighting effects, will make your special day unforgettable.
We are experts at matching the right music at the right price for each of our clients.  To make your decision easy, we provide sound clips, videos, images, song lists, support materials, etc.
All of our professional entertainment services providers / entertainers arrive promptly with your wedding agenda in-hand. You can be assured everything will run smoothly and seamlessly.
---
NOVELTY ACTS
Music As You Like It features an amazing line-up of novelty acts.  We have hundreds of different entertainers and specialty performers that will "WOW" you and your clients.  We provide everything from magicians to mimes, clowns to comedians, living statues to look-a-likes, casinos to Cirque du Soleil shows, and much more.
Our main goal is to provide the very best novelty acts available to you from around the world.  Our creative sales team will work with you to ensure that your event stands out from the rest.  With that commitment in mind, we've selected performers that we know are the best at what they do.
We can get any type of novelty act imaginable for your event.  Call to find out about our innovative ideas!
| | | |
| --- | --- | --- |
| A CAPPELLA GROUPS | ACROBATIC SKATING | ACTION PAINTING |
| ACTION PHOTO BOOKS | ACTION SCULPTING | AERIAL ACROBATS |
| AFRICAN DANCERS | AFRO-CUBAN DANCERS | AIRBRUSH ARTISTS |
| AMERICAN IDOL PARTIES | ANIMAL ACTS | ANIMAL SHOWS |
| ARGENTINIAN DANCERS | ASTROLOGERS | AUCTIONEERS |
| AZTEC DANCERS | BALLET DANCERS | BALLOON ARTISTS |
| BALLROOM DANCES | BARBERSHOP QUARTETS | BASEBALL ACADEMY |
| BASKET & GOURD ARTISTS | BASKETBALL HOOP STILTWALKERS | BASKETBALL TRICK ROUTINES |
| BAT MITZVAH DANCERS | BATHING BEAUTIES | BELLY DANCERS |
| BICYCLE SHOWS (BMX TRICK RIDERS) | BIG SCREEN VIDEO | BIRD SHOWS |
| BLUE GUYS | BMX BIKERS | BOTTLE DANCERS |
| BRAZILIAN DANCERS | BREAKDANCERS | BUBBLE SHOWS |
| BUBBLEMANIA | CABARET SHOWS | CAN-CAN DANCERS |
| CANDY GIRLS | CANDY SCULPTING | CARICATURISTS |
| CARRIAGE RIDES | CARTOON CHARACTERS | CARTOON DRAWING CLASSES |
| CASINO RUEDA (SALSA CIRCLE DANCING) | CASINO TABLES | CELEBRITIES |
| CELEBRITY HEADS | CELTIC DANCERS | CHA-CHA DANCERS |
| CHILDREN'S CHARACTERS | CHILDREN'S THEATRE | CHILDREN'S SHOWS |
| CHINESE ACROBATS | CHINESE FAN ART | CHINESE LION DANCERS |
| CIRQUE DE MASQUE | CLOWNS | COMEDIANS |
| COWBOY ENTERTAINERS | COWBOY REENACTORS | COWBOY STUNT SHOWS |
| COWBOY TOWNS | COWBOY TRICK ROPERS | CUSTOM SONGS |
| DANCE INSTRUCTORS | DIGITAL CARICATURES | DISNEY CHARACTERS |
| DOG TRICKS SHOW | DOUGH ARTISTS | DRUM LINE SHOWS |
| DRUMMING SHOWS | DRUMMING WORKSHOPS | DUELING PIANOS |
| EASTER BUNNY | EXTREME SPORTS SHOWS | FACE PAINTERS |
| FIGURE SKATERS | FIRE DANCERS | FIRE EATERS |
| FIREWORKS SHOWS | FRISBEE DOG SHOWS | FOAM PARTIES |
| FOLK DANCERS | FOLKLORICO DANCERS | FRISBEE DEMONSTRATIONS |
| FRISBEE SHOWS | GAME SHOWS | GERMAN DANCERS |
| GLASS BLOWERS | GREEK DANCERS | GREEN SANTA |
| GRINCH | HAND ANIMAL SHOWS | HAND-BALANCING SHOWS |
| HAT MAKING | HAWAIIAN DANCERS | HAY RIDES |
| HELICOPTERS | HIDDEN NAME ART | HIP HOP DANCERS |
| HOLIDAY CAROLERS | HOLIDAY CHARACTERS | HOLIDAY ROCKETTES |
| HOOP & FIRE DANCERS | HOT AIR BALLOON RIDES | HUMAN FOUNTAINS |
| HUMAN MUSIC BOXES | HUMAN ORCHIDS | HUMAN PLANTS |
| HUMAN ROCKS | HUMAN SNOW GLOBES | HUMAN TABLES |
| HUMAN VINES | HYPNOTISTS | ICE CARVERS |
| ICE SCULPTING SHOWS | ILLUSIONISTS | IMPERSONATORS |
| IMPROV COMEDY SHOWS | INFLATABLES; JUMP HOUSES, BOUNCE HOUSES | INTERACTIVE GAMES |
| JAPANESE CALLIGRAPHY | JAZZ DANCERS | JEWELRY & BOX MAKING |
| JUGGLERS | KARAOKE (SINGING MACHINE) | KEYNOTE SPEAKERS |
| KITE MAKING WORKSHOPS | KNIFE THROWERS | KUNG FU DEMONSTRATIONS |
| LAMBADA DANCERS | LASER SHOWS | LEI MAKING |
| LETTER ART | LIVING ORNAMENTS | LIVING STATUES |
| LOOK-A-LIKES | MAGICAL ELVES | MAGICIANS |
| MARIONETTE SHOWS | MARTIAL ARTS DEMONSTRATIONS | MASK MAKING |
| MASSAGE CHAIRS | MASTER OF CEREMONIES | MERENGUE DANCERS |
| MERMAIDS | MIDDLE EASTERN DANCERS | MIMES |
| MINIATURE GOLF | MODELS | MOTIVATIONAL SPEAKERS |
| MURAL ARTISTS | MURDER MYSTERY SHOWS | MUSCLE MEN |
| MUSIC VIDEOS | NATIVE AMERICAN DANCERS | OLD WEST REENACTORS |
| ORGAN GRINDER | ORGAN MAN & MONKEY | ORIGAMI PAPER FOLDING |
| ROYAL GUARDS | PALM READERS | PAPER FLOWER ARTISTS |
| PARROT SHOWS | PARTY HAT MAKERS | PARTY PAINTERS |
| PARTY PUMPERS | PERFUME MAKING | PERUVIAN DANCERS |
| PETTING ZOOS | PHOTOBOOTHS | PHOTOTOONS |
| PHYSICAL THEATRE SHOW | PINATA ARTISTS | PIRATE SHOWS |
| POLYNESIAN DANCERS | PORTABLE PHOTO STUDIOS | PSYCHICS |
| PUPPET MAKING | PUPPET SHOWS | PUPPET STAGE – STROLLING |
| PUPPETS – GIANT WALKAROUND | RAPPEL TOWERS | RAT PACK SHOWS |
| REINDEER | RENAISSANCE PERFORMERS | REPTILE SHOWS |
| RICE WRITING | ROBOTS | ROBOTS ON STILTS |
| ROCK CLIMBING WALLS | ROCK STAR CAMP | ROCKETTES |
| ROLLER SKATING WAITRESSES | ROLLING GLOBE SHOWS | ROPE WALKERS |
| RUSSION DANCERS | SALSA DANCERS | SAMBA DANCERS |
| SAND ART | SAND SCULPTING | SAND SCULPTURE ARTISTS |
| SANTA & MRS. CLAUS | SANTA'S MOTORIZED SLEIGH | SCOTTISH DANCERS |
| SILHOUETTE ARTISTS | SINGING WAITERS | SKATEBOARDERS |
| SKYDIVING & STUNTS | SNOW MAKERS | SOUTH AFRICAN DANCERS |
| SPEED PAINTERS | SPIN ART | ROLLER BLADERS |
| SKATE BOARDERS | SPORTS SHOWS | SQUARE DANCE CALLERS |
| STAR GAZING PARTIES | STILT WALKERS | STILTS WITH FANTASY PUPPETS |
| STORYTELLERS | STREET CHALK PAINTING | SUPERHEROES |
| SURFBOARD PAINTING | SURFING INDOORS | SWING DANCERS |
| SWORD SWALLOWERS | SYNCHRONIZED SWIMMERS | TAHITIAN DANCERS |
| TANGO DANCERS | TAROT CARD READERS | THAI PERFORMERS |
| THREE WAITERS – OPERA | TRAIN RIDES | TRAMPOLINE SHOWS |
| TREASURE HUNTS | TRICK JUMP ROPERS | TROPICAL BIRD SHOWS |
| U.S.O. SHOW | UNICYCLISTS | VENTRILOQUISTS |
| VIDEO MAKING | WATER CURTAINS | WAX HAND SCULPTURE MAKING |
| WESTERN GUNFIGHTERS | AND MANY, MANY MORE!!! | |
---
PRIVATE PARTIES
| | | |
| --- | --- | --- |
| AFTER-PARTIES | ANNIVERSARY | AWARDS |
| BIRTHDAY | BLOCK PARTIES | CHRISTMAS |
| COCKTAIL | COSTUME | DANCES |
| DINNER | FAREWELL | FUNDRAISERS |
| GRADUATION | HOUSEWARMING | MITZVAHS |
| NETWORKING MIXERS | PRE-PARTIES | RECEPTIONS |
| ROASTS | SINGLES MIXERS | SURPRISE |
| TEA | CAST | WELCOME HOME |