DJ San Diego: DISC JOCKEYS
Music As You Like It has 7 professional, tuxedo-attired disc jockeys who will act as your Master of Ceremony.  Our disc jockeys can come dressed appropriately for any themed event.  Each DJ San Diego has a vast musical knowledge and are experts at selecting the right music for the crowd.  They will make all of your announcements in an articulate manner.  They are will work closely with other vendors to ensure the event runs smoothly.
All of our disc jockeys work with Music As You Like It, and some have worked with the company for over 20 years.  Our creative sales team can match the perfect disc jockey to your DJ San Diego event.  We have chosen our disc jockeys based on their extensive musical backgrounds and great personalities.
They bring out thousands of selections of all types of music, from the Big Band era to today's hottest hits.
We have the flexibility to accommodate the smallest house party of 20 people, up to a convention of 10,000 people or more.  Performing at weddings, conventions, corporate events, schools, private parties, fundraisers and mitzvahs, we do an excellent job!
We utilize state-of-the-art sound and spectacular light shows for each DJ San Diego event.  Big screens and karaoke are available upon request.
Your entertainer can meet with you prior to the event to go over the agenda and song selections.  There is no additional charge for set-up or tear-down.  You are only charged for your music time. Contact us for our DJ San Diego services.
DJ San Diego: Team
Robert Taryan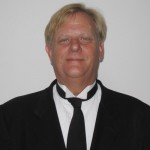 I've been a DJ since 2002.  My philosophy is to have fun.  I believe that this is essential for the audience to have the best time.  Before the event, I like speaking with clients either on the phone or in person.  I try to get as much information about the event from each client.  This information gives me the tools to assure you a great event.  I've worked as a professional drummer, and I can feel the beats during my shows.  I have radio show experience and an AA degree in Radio and TV production.  I use this education on the job for mic work and engineering.  I consider myself an artist.  I try to balance my talent with the needs of each client to produce a fantastic event.  I want you to know I'm there for you 100%.
---
Craig Volimas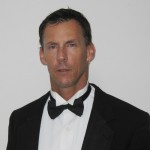 First music encounter:  Finding rare 12" records in the garage.  I proceeded to fling them like boomerangs.  I was only 8.  Since then, I have gained a much greater appreciation for music and sharing it with others.  I've been working with Music As You Like It longer than I can recall.  Well, it's actually been around 15 years.  What I enjoy most about being a DJ/Emcee is meeting new people, and being a part of their special day.  I will bring enthusiasm and professionalism to any event.
---
David Anderson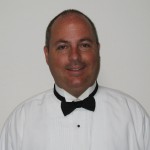 I was born some years ago in San Diego and was interested in music at an early age.  As a teen I was a drummer in several local bands.  I carry 20 years of experience as a DJ.  I first started out spinning records in local nightclubs and began working with Music As You Like It as a Mobile DJ/Emcee.  I have been working with Music As You Like It for over 20 years.  I am professional, friendly, outgoing and familiar with popular music from the 1930's to the present.  I have lots of experience in wedding receptions and corporate functions.  I am your premiere musical entertainment source.  I am serious about you and your guests having fun!
---
Nick Schol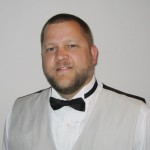 I've been working with Music As You Like It as a DJ since 1998.  In that time I've handled all types of events all over the San Diego Area.  I can add a professional touch to any event with my vast experience.  I am an Emcee, DJ and Karaoke host.  I'm happy to offer suggestions during the planning stages if you feel it would be helpful, or I can follow a pre-planned itinerary.
My knowledge of and appreciation for multiple genres and eras of music can come in handy when you or your guests are looking for that perfect song to set the right background music mood.  My ultimate goal is to see everyone having a great time together on the dance floor.  I first began to DJ at my college radio station.  My fellow DJs and I played the occasional party or school dance.  For me, it's been a musical adventure ever since.  When you use Music As You Like It you get the confidence that comes with using an experienced, well-established entertainment company.  I'm proud to be a part of a team that works hard to help people have a great time.